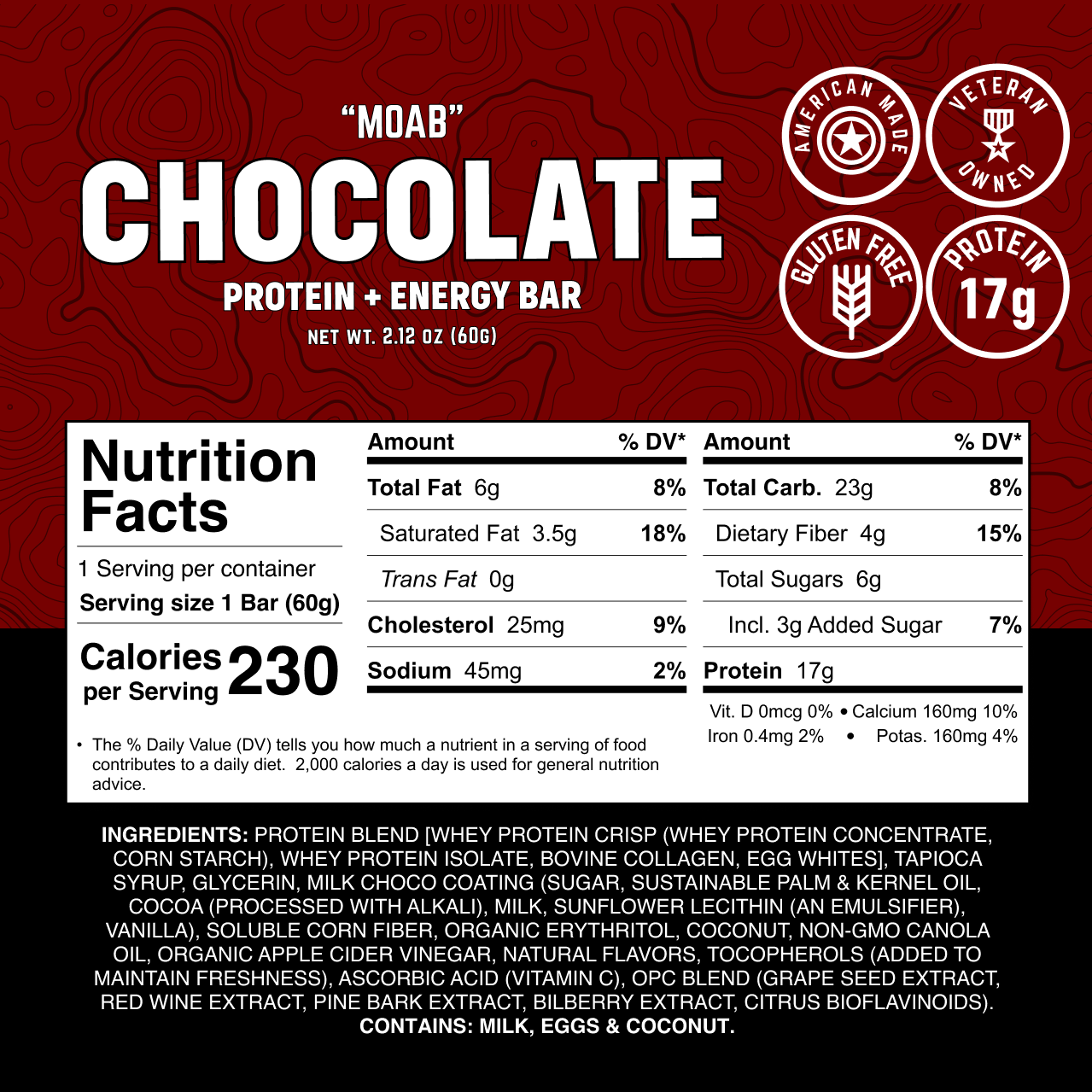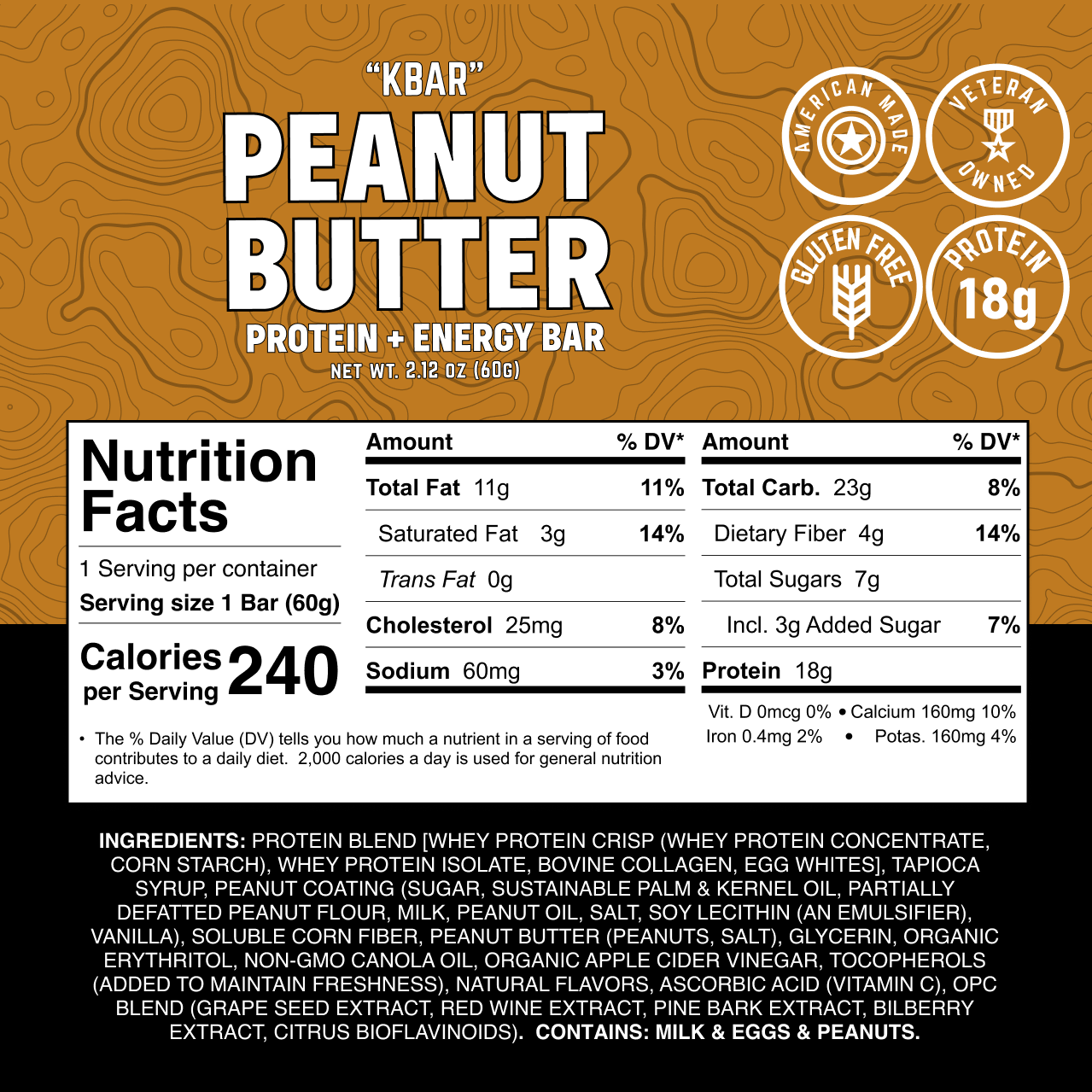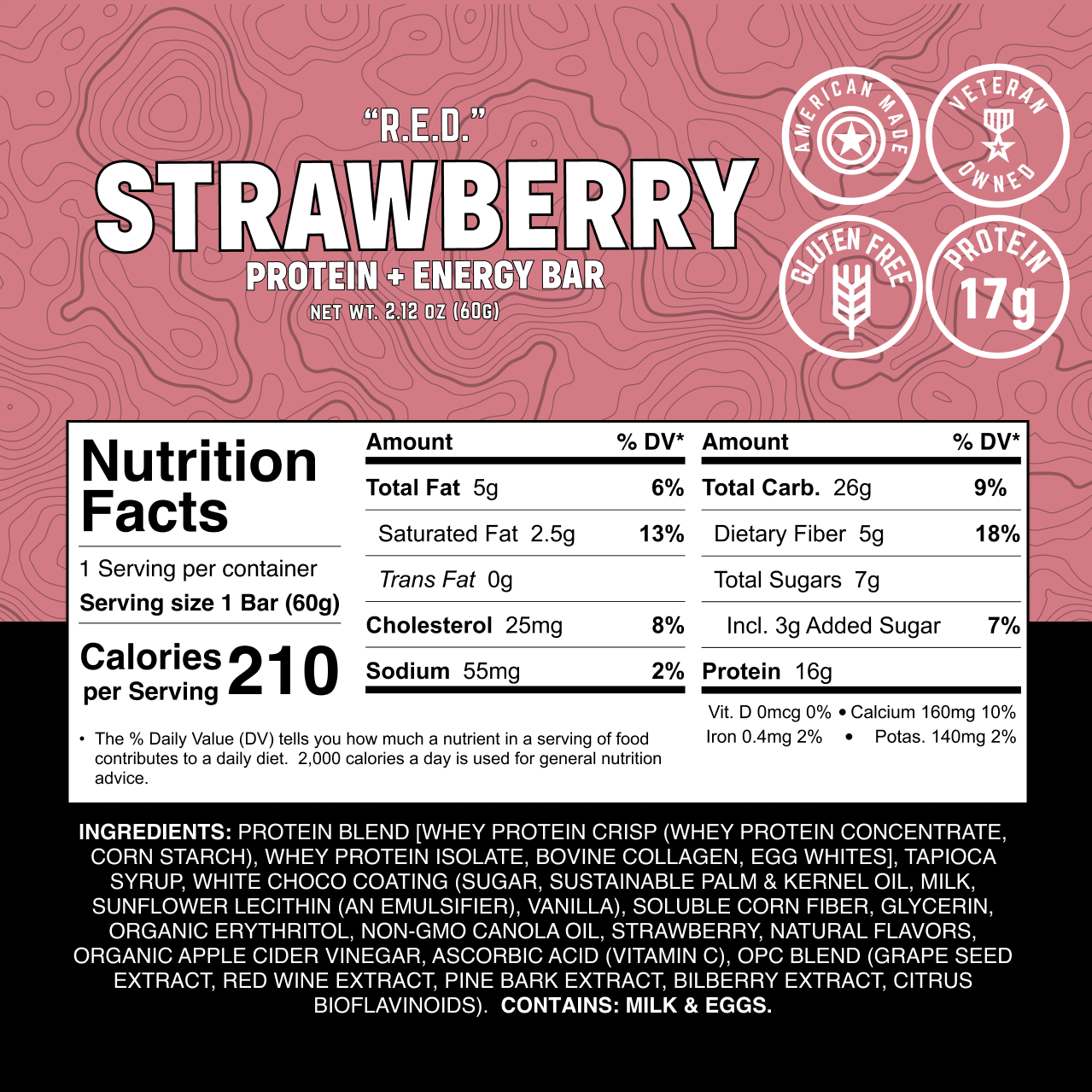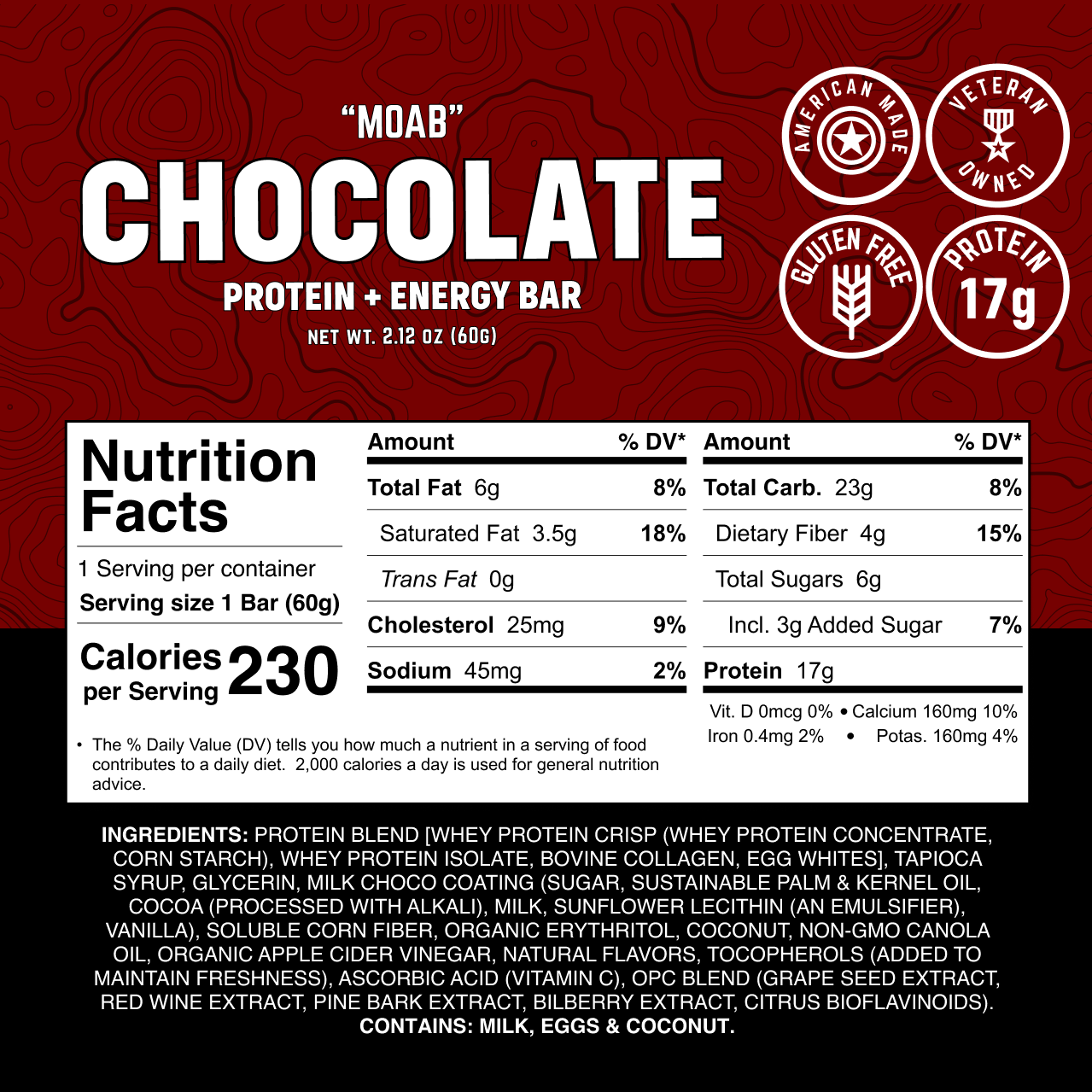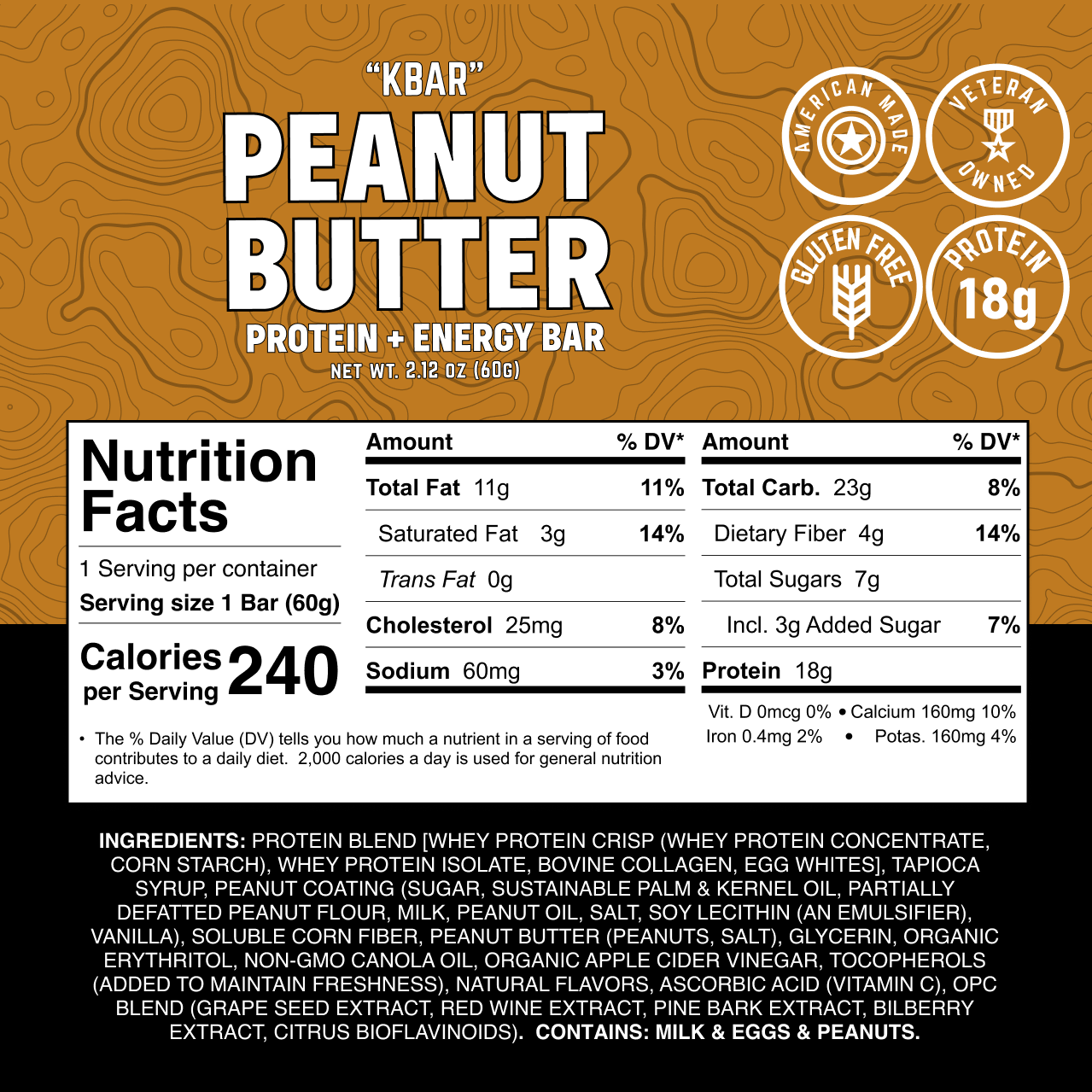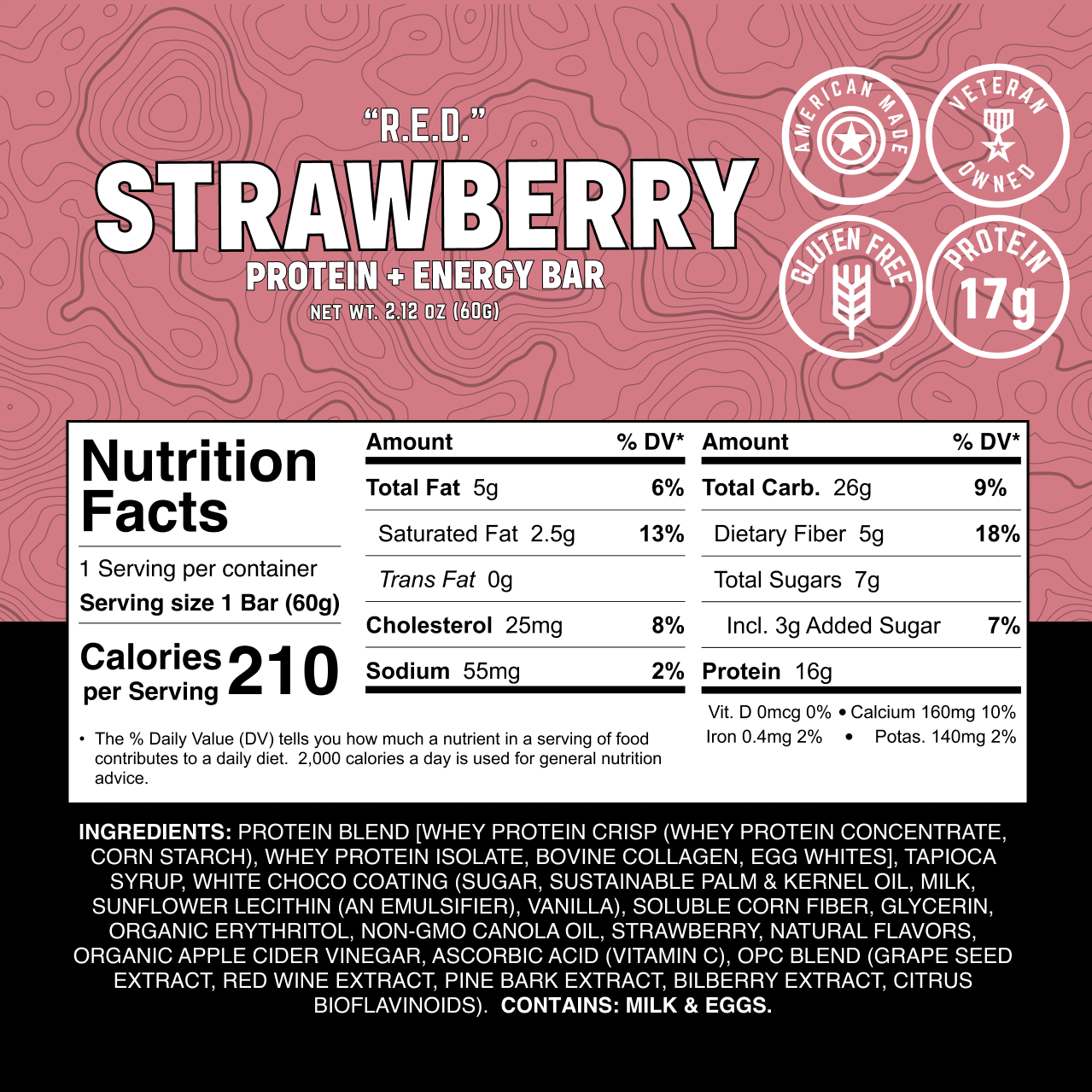 Pick and choose the flavors you want most in our BYOB 24 Count! Each box will include x6 bars of each flavor you choose for a total of 4 flavors per box. 

Flavors Available: 
Chocolate 
Peanut Butter
Blueberry
S'mores 

 

Strawberry
Birthday Cake
Cookies & Cream
Complete your bundle
Choose 4 Flavors:
Please select 4 more flavor to complete your bundle
Total Price: $0.00 $0.00
Military & First Responder discount available in cart!
View full details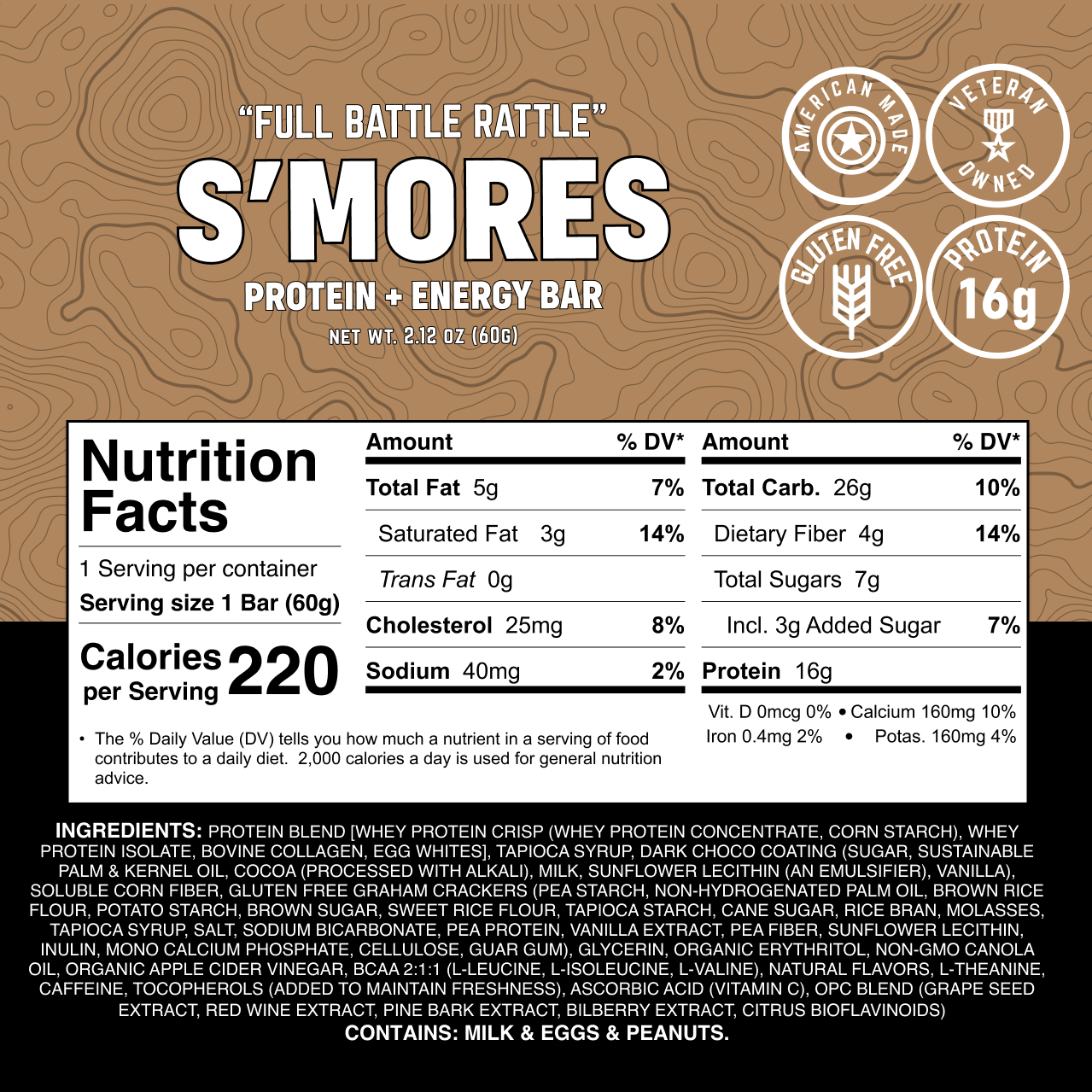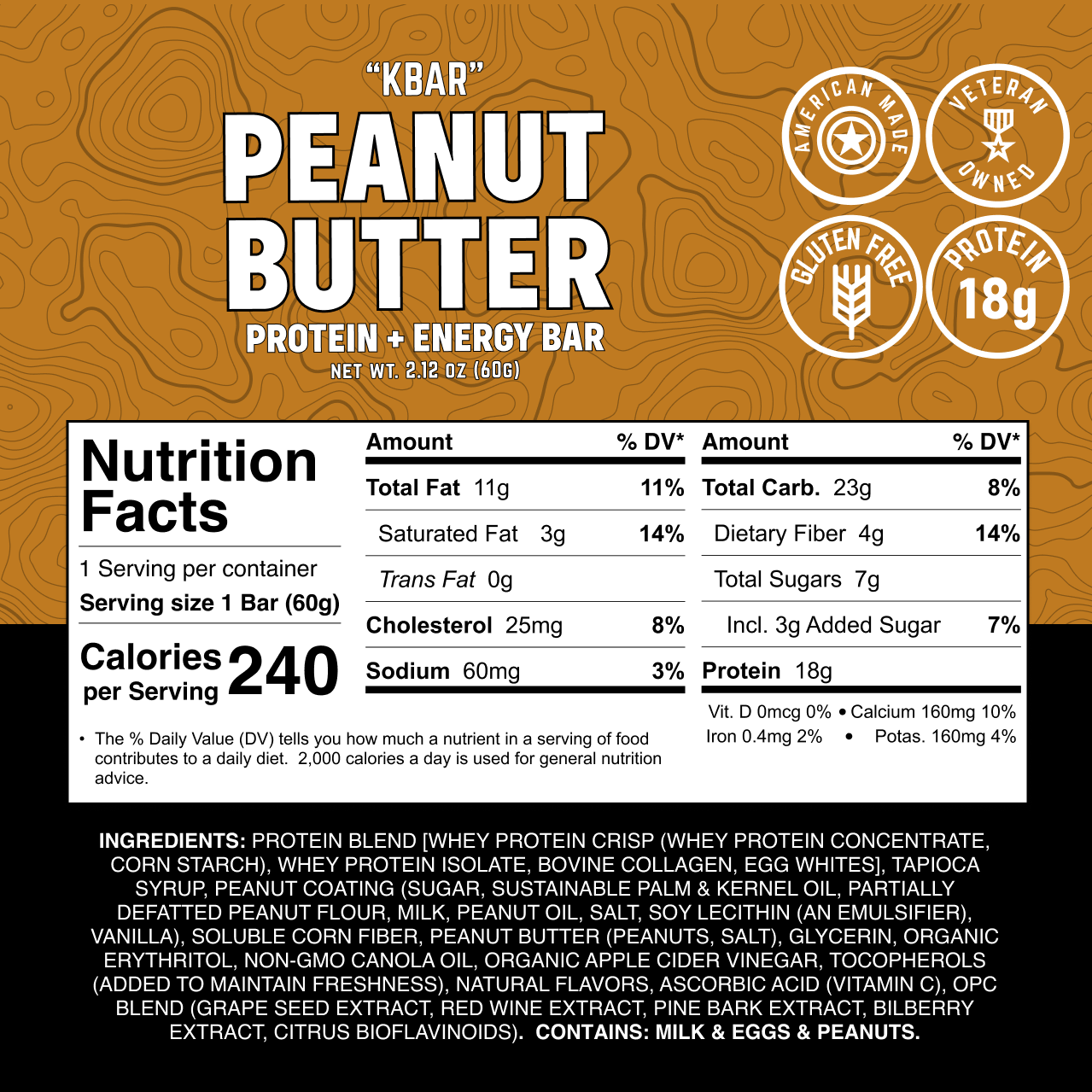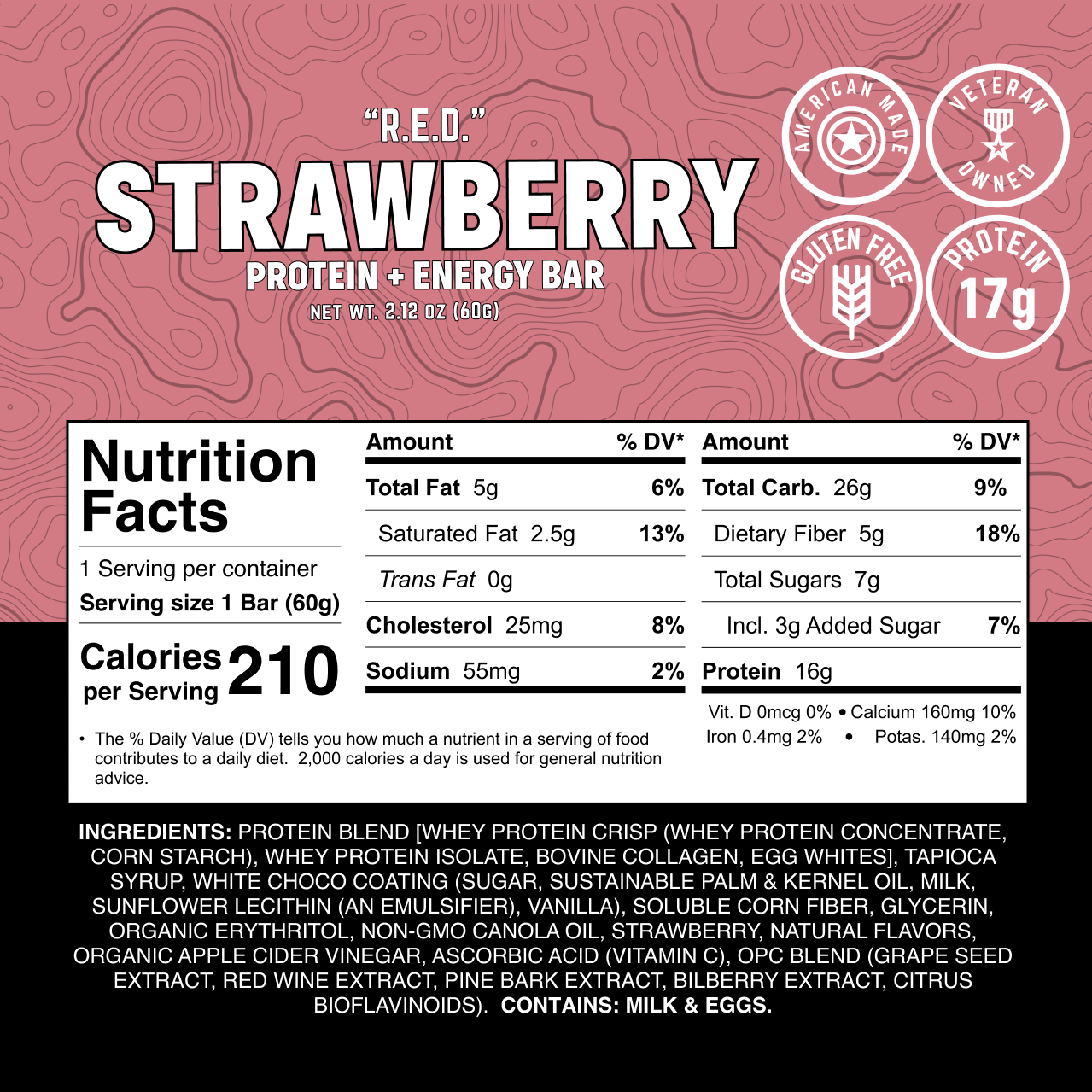 FREQUENTLY ASKED QUESTIONS
While most of our products are nut free, all of our products are produced in a facility that handles tree nuts. We encourage all customers to take a look at our full ingredient lists and weigh their own allergy risks!
Are your bars gluten free?
All of our bars EXCEPT for Cookies & Cream are gluten free
Are the bars whey protein?
Yes, all of our bars are made with whey protein
What sweeteners do you use?
What is the expiration date on the bars?
530 days from the date of production as listed on the packaging
Do you ship outside the US
Currently, we only ship to the 51 US states. 
Do you ship to military APO/FPO addresses?
Do you offer any discounts?
All new customers receive a one-time 20% discount by signing up for our newsletter! This can be done via the sign up at the bottom of our website, or you can register via the pop-up that appears when you visit. Signing up for the newsletter will alert you to our near-weekly discount opportunities.
Do you have free shipping?
Free shipping on all orders over $140
I signed up for the newsletter, but I haven't received my discount code.
(Note: Ask them to confirm the email or phone number that they used to sign up. Once provided, you can search that email on the website and on their customer profile, it will say "Accepts email marketing". If confirmed, you can provide them the "BATTLE20" code right there. For texts, forward to me and I'll double check that they signed up)
I need to cancel or update my subscription. How can I do so?
You can manage your subscription by logging in to your account on our website and clicking the "My Subscriptions" button. If you run into any issues with that, we're more than happy to do so for you! Just let us know what edits you'd like to make. 
Customer Reviews
Write a Review
Ask a Question
11/02/2022
FANTASTIC and FILLING!
I just received the Sample Pack and tried my first Battle Bar. It was the S'Mores flavored bar. From the first bite I knew I made the right choice to order the Sample Pack! The flavor is absolutely FANTASTIC!! These bars do not disappoint! If the rest of the flavors are as good as the S'Mores, I know I will be ordering Battle Bars again and again!!
Kim A.

United States
09/15/2022
Fantastic
By far the best tasting protein bar I've had. I got Blueberry, Strawberry, Smores and Cookies and cream in boxes and all of them taste 10x better than anything I've tasted so far. Solid protein, a little caffeine and some BCAA's. A little more expensive than an average bar, but far more worth it and the customer service is 10/10.
Kevin B.

United States
08/14/2022
Perfect for pre or post
I purchased a few battle bars at a local race. Tried a couple and immediately ordered more! I have experimented with numerous protein bars over the years. Battle bars have been the best ones so far. I usually eat one an hour before workout and they provide that boost without that heavy feeling in my stomach.
Ron J.

United States
08/10/2022
Excellent
Battle bars taste good, have a pleasant texture, and are the product of a veteran-owned company. I love all of these things!
Allison K.

United States
08/05/2022
Latest Shipment
The Battle Bars are always very good. However, when UPS delivered them last week (late July), the box was hot. Several, not all, of the bars that I have opened were partially melted & sticking to the inside of the wrapper. I appreciate that you had included the bags to keep them cool, but obviously that only works for so long. I am not sure UPS shipping instructions are followed.
Michael H.

United States
TAG US ON INSTAGRAM @BATTLE_BARS_ FOR A CHANCE TO WIN FREE SWAG
#FUELYOURFIGHT